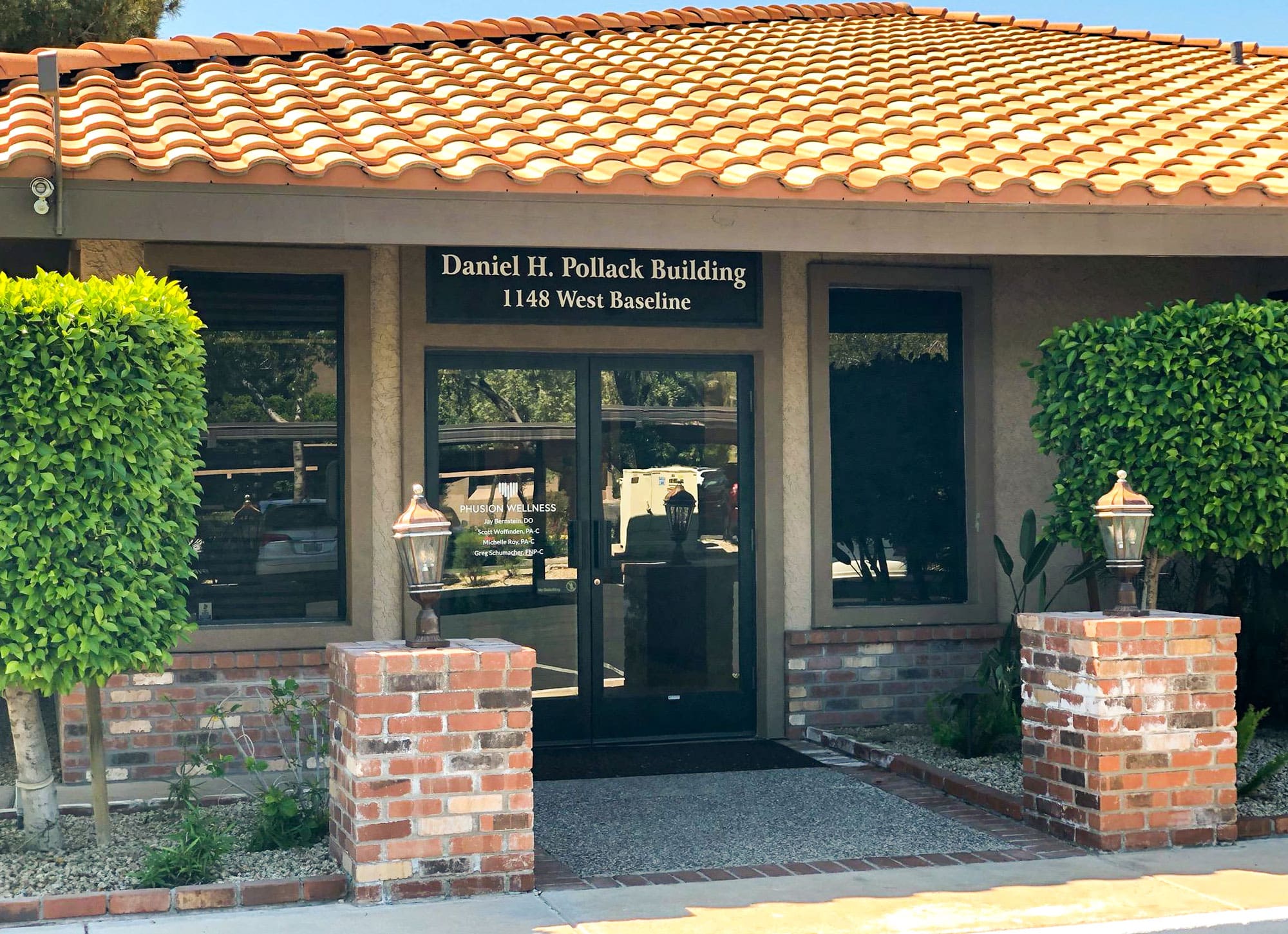 Mesa, AZ Phusion Wellness on Alma School & Baseline
Address
1148 W Baseline Rd.
Mesa, AZ 85210
Phone: (480) 559-3149
Fax: (855) 822-6349
Our Mesa Arizona location is open and accepting new patients.
Business Hours
Monday: 8:00 AM – 4:00 PM
Tuesday: 8:00 AM – 4:00 PM
Wednesday: 8:00 AM – 4:00 PM
Thursday: 8:00 AM – 4:00 PM
Friday: 8:00 AM – 11:00 AM
COVID-19 Update
To prevent COVID-19 spread, we offer telemedicine for pain patients.
Phusion Wellness Services
Services
Pain Management
Behavioral Health Counseling
Our Telemedicine Appointments
Telemedicine is a method of visiting/communicating with your provider using video technology. Telemed visits can be done using various tools such as a smart phones, tablets, or laptop computers.


"This place is amazing. They are professional, caring and they really want you to have a better way of life. This is the first pain management center I have ever been to and I had an awesome experience. If you are truly in pain and want to experience a better way of life gather up your medical records and go see them. You truly wont regret your decision."