Find Relief With Our Pain Management Services.
Your pathway to a better quality of life.
Pain Management Compliance Protocol
At Phusion Wellness, we utilize the following methods to ensure proper compliance and safety for our patients.

Regular drug screens are used to monitor patients and ensure proper use of prescribed medication.

Phusion Wellness performs regular pill counts to assess for diversion and ensure patients are in compliance.

Patients are required to include an advocate to assist and support them during pain management treatment.

Routine contact with pharmacies ensure that we know what medications our patients are prescribed.

Medical Justification for Pain Management
To establish the use of Pain Management, a patient must meet all criteria and tried & failed other therapies including surgery, injections, physical therapy, etc. An appropriate diagnosis and documentation are necessary to demonstrate moderate to severe functional loss.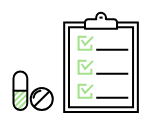 When experiencing chronic pain, like any other serious condition, it is important to seek help and receive the care you need. At Phusion Wellness we study your medical history and consult with you to discover your source of pain and put together the best pain management plan for your diagnosis.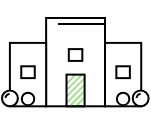 For your convenience, we provide high-quality toxicology testing that can be done at home or work. We are committed to ensuring our patients follow a safe and compliant medication therapy. Our highest priority is to always to stay HIPAA compliant by maintaining confidential, accurate results.
Telemedicine Follow-up Visits
With a combination of the most up-to-date technology, telemedicine, and electronic prescribing we are able to manage patients with chronic pain with our pain management services. Our protocol include risk stratification, compliance monitoring, and toxicology screening.
Schedule an appointment today.